The Maldives is on many people's bucket lists, sometimes the thought of the cost makes the idea seem unfeasible. Maldives trip costs have a huge range and cost anywhere from a couple of hundred dollars a night to thousands of dollars a night. With the price of resorts all over the place this can make planning a trip even more difficult. If you are looking to reduce your overall cost for your trip to the Maldives, here are a few suggestions.
The Maldives is a chain of over 1,200 islands spanning over 500 miles from north to south. Resorts span all over these islands offering different types of transportation to get from the main island where the airport is located to the resort. 
The two most common methods of transportation to a resort you will find are a seaplane or a speed boat. Both have terminals located right outside the main airport. Speedboat transfer will usually cost around $200 per person round trip, while seaplanes will average around $500. One thing to remember is that speedboat transfers are usually closer to the main island of Male, which might mean a view of buildings.
A third option is looking for an additional domestic airport to fly from Male to and then arrange a speedboat transfer from the smaller domestic airport. Domestic flights are usually around $100, and speedboats from those airports are around an additional $100. This can be a great way to visit a resort farther out from the mainland while staying on a budget.
Try Booking Your Trip with Points
What is better than a free room to help lower your Maldives trip cost? There are many hotel chains in the Maldives including Marriott, Hilton, and Hyatt. All of these hotel chains have options to book hotel rooms on points. Using points will essentially give you a free hotel room minus some taxes and fees.
Take a look at the brand new Le Meridien Maldives Resort and Spa using the award calendar you can get rooms for as low as 50,000 points. This resort normally goes for over $500 a night, making it a great redemption rate. If you are booking with Marriott remember 5th night is free on ponts! So if you are booking it for 5 nights that will bring it down to 40,000 points a night. Oh… and did I mention it is an overwater bungalow?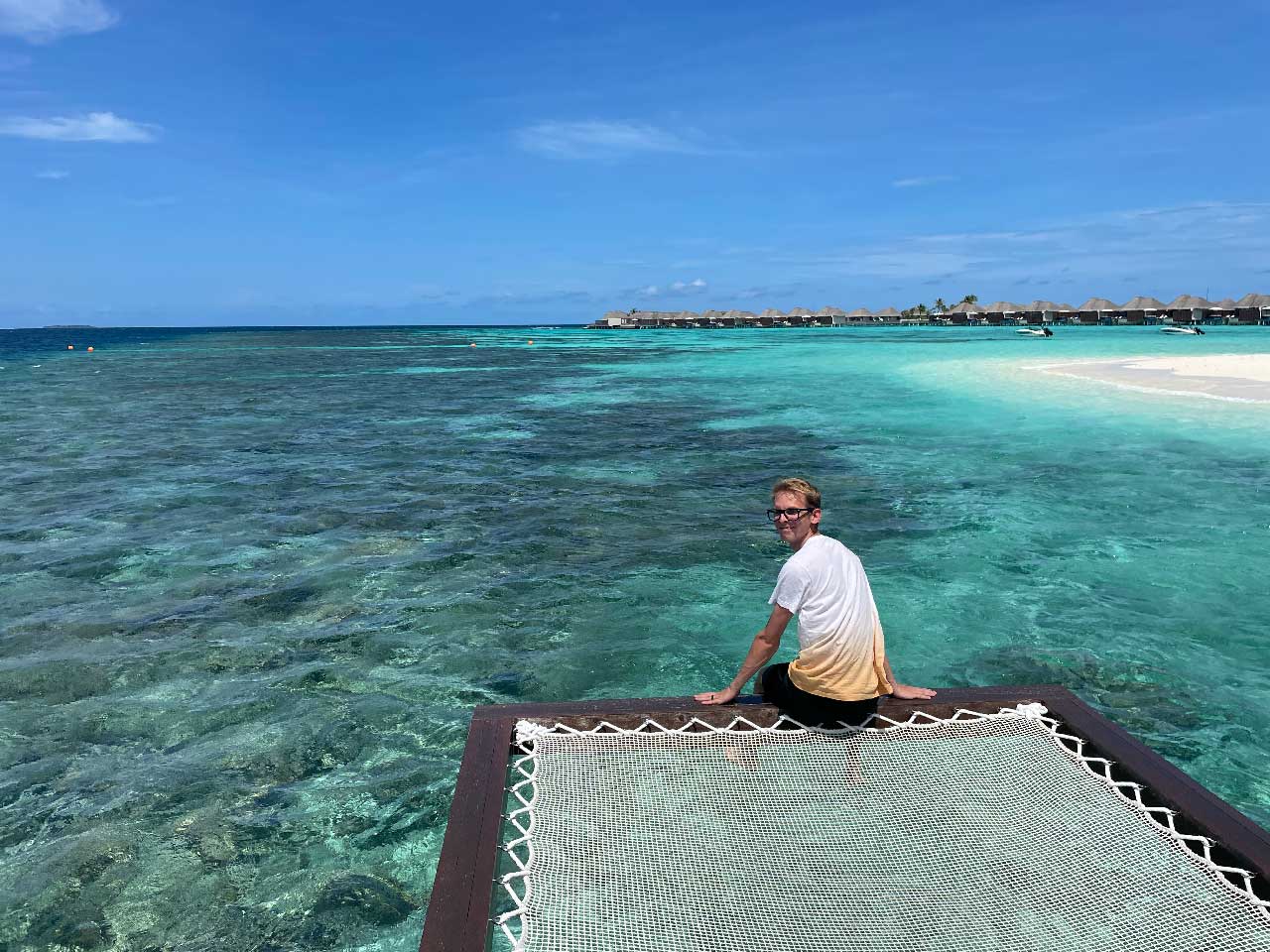 If you are looking on using points some other hotels that should be considered are the Conrad Maldives and the Park Hyatt Maldives Hadahaa. Both resorts can have good redemption rates depending upon the time of year. These are just a few of the many resorts that can be booked with points in the Maldives.
Find a Rate with Breakfast Included
Finding a rate with breakfast included can really save you some additional money. Some resorts will offer breakfast for their standard rate for all guests, others will not. Breakfasts in the Maldives tend to be large buffet style breakfasts that come with omelet stations, cook to order dishes, and even free alcoholic beverages. 
Again, this is where elite status with a hotel chain can really be beneficial. Most hotels top tier earners that are platinum status with Marriott, or diamond elite with Hilton get free breakfast as a perk. This is something that must be taken advantage of in the Maldives, some of these resorts charge over $60 a person per day.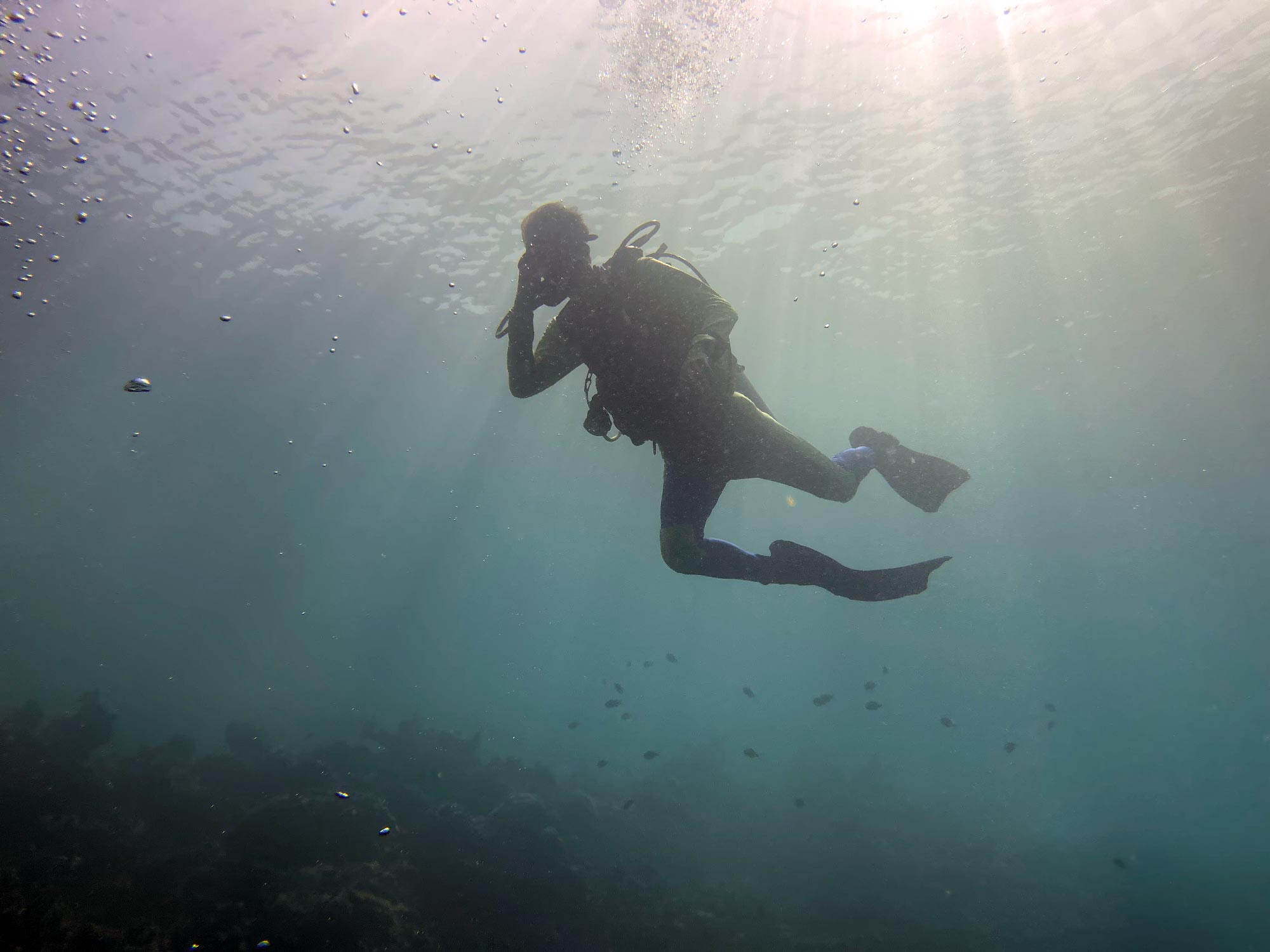 Look into Half-Board or Full-Board Meal Plans
If you are a foodie then check out the half-board or full board meal plans to reduce your Maldives trip cost. You have probably heard it from anyone that has been to the Maldives, that it is expensive to eat! I averaged around $150 dollars a day for my meals. I had breakfast, usually an appetizer for lunch, and dinner. Even for my light meals it adds up when you are staying  6 or 7 days.
Half-board and full-board meal plans can really save you a lot of money. Most resorts will send this information over via email when you book. A lot of them even include basic alcoholic beverages, which can save you a lot. The average drink for myself was around $15 USD.
One thing to check is what the half-board and full-board meal plans include. Some resorts will not include all restaurants and to eat there you will have to pay additional money. It really depends on the person if it is worth it or not, but it is always worth checking out.
Think About Going in the Rainy Season
Rainy season in the Maldives runs from May through October. During this season you will find rates that are much lower than any other time of the year. I agree… the sound of the rainy season makes it sound less appealing to travel. One thing that I have learned from lots of people that have traveled to the Maldives is that the weather is unpredictable. 
I visited the Maldives in the beginning of October, so towards the end of the rainy season. I do not regret it at all. Out of all seven days I was visiting I had no days ruined because of rain. It actually only rained during the day once while I was staying there, and it was done within an hour. I will say it did rain almost every night around 10pm, and usually rained for a few hours. 
These are just a few ways to reduce your overall Maldives trip costs. If you are interested in more information about the Maldives check out some of my other posts.