Bali, Indonesia is known for its stunning beaches, breathtaking rice terraces, and rich cultural heritage. But there is another hidden gem in Ubud that's worth exploring, the Monkey Forest. This beautiful sanctuary is home to hundreds of Balinese long-tailed monkeys, making it a popular tourist destination for those who want to experience a unique and close encounter with these cute and playful creatures. Ubud is very cheap, compared to some other areas of the country and Asia. 
Trevorocity is reader-supported. When you buy through links on this site, we may earn an affiliate commission.
Getting to Monkey Forest
Monkey Forest is located in the heart of Ubud, which is a 1-2 hour drive from Denpasar, the capital city of Bali. You can easily reach the forest by hiring a taxi, taking a shuttle bus, or renting a scooter. 
Taxi/Rideshare: Hiring a taxi is one of the most convenient and hassle-free ways to get to Monkey Forest. You can book a taxi in advance or hail one on the street. The journey from Denpasar to Ubud takes approximately 1-2 hours, depending on traffic. Rideshare apps such as Grab exist in Bali. Many will tell you that these are illegal to use, while in fact they actually are perfectly legal. Grab drivers are easy to find in Denpasar, but in Ubud they are a little more scarce to find.
Shuttle Bus: Another option is to take a shuttle bus from Denpasar to Ubud. There are several companies that operate shuttle buses, and you can book your tickets in advance. The journey takes about 2 hours, and the shuttle bus will drop you off in Ubud, from where you can walk to the forest.
Scooter: Renting a scooter is a great way to explore Ubud and its surroundings. You can rent a scooter from many rental companies in Ubud, and other areas of Bali. I highly recommend only driving a scooter if you have experience. Bali traffic is very interesting, and driving can be difficult and dangerous. 
Walking: If you're staying in Ubud, Monkey Forest is only a few minutes' walk away. You can easily reach the forest by walking along the main road or taking one of the many back roads that lead to the forest. Check with your hotel or hostel; they might even offer a free shuttle. The Element in Ubud has a complimentary shuttle to Monkey Forest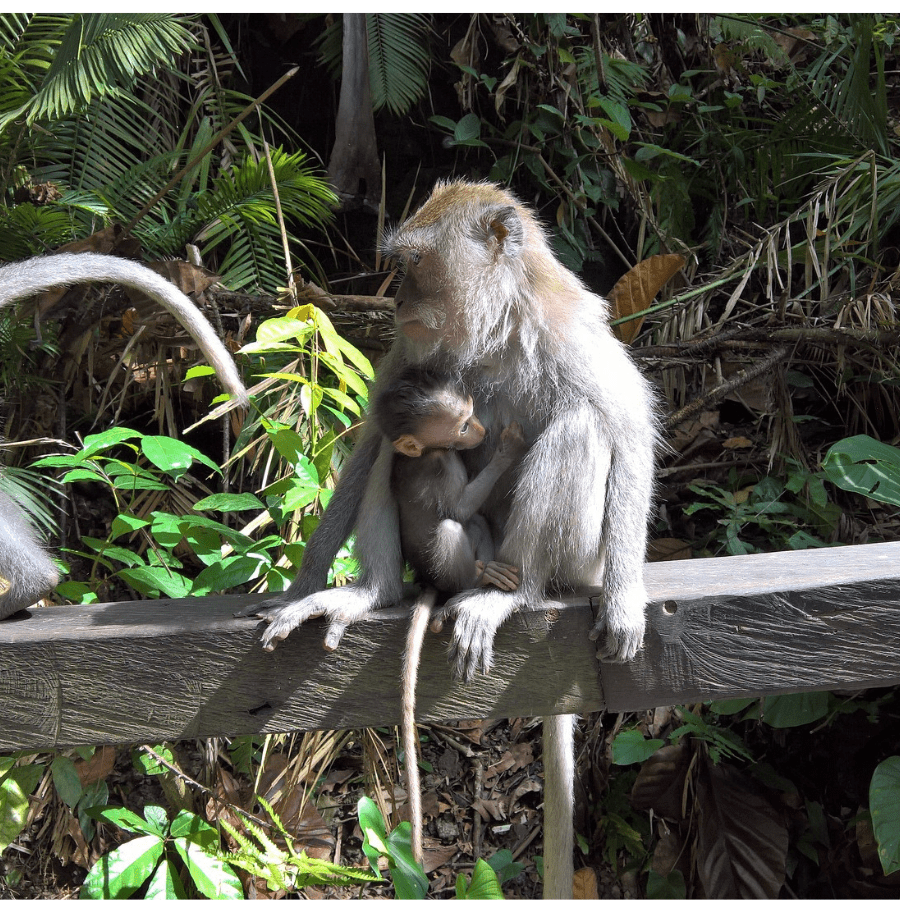 When to Visit Monkey Forest
The best time to visit Monkey Forest is in the morning, when the monkeys are most active and the crowds are at their minimum. It's also the best time to observe the monkeys in their natural habitat, climbing trees, playing with each other, and foraging for food. During the later afternoon the monkeys tend to be less active.
 However, it's best to avoid visiting the forest during the rainy season, as the monkeys tend to try to shelter more. The wooden walkway also becomes quite slippery. While visiting I noticed a few people take a tumble while trying to walk on the platform.
Visiting Monkey Forest
Monkey Forest is open daily from 9:00 am to 6:00 pm. Visitors are welcome to explore the park and observe the monkeys during these hours. Prices vary depending on if you are visiting during the weekend, or the weekday. During the weekday a ticket for an adult is 80,000 IDR and for a child it is 60,000 IDR. On the weekend the price increases to 100,000 IDR for an adult and 80,000 IDR for a child.
Monkey Forest was established in the late 1930s as a sanctuary for the long-tailed macaques that inhabit the area. Over the years, the forest has become a popular tourist attraction, attracting visitors from all over the world. Monkey Forest is home to over 700 long-tailed macaques, and the monkeys are the main attraction of the park. Visitors can observe the monkeys as they go about their daily activities, such as grooming, eating, and playing. The monkeys are free to roam around the forest, and they are used to being around humans, so they are not afraid to approach visitors.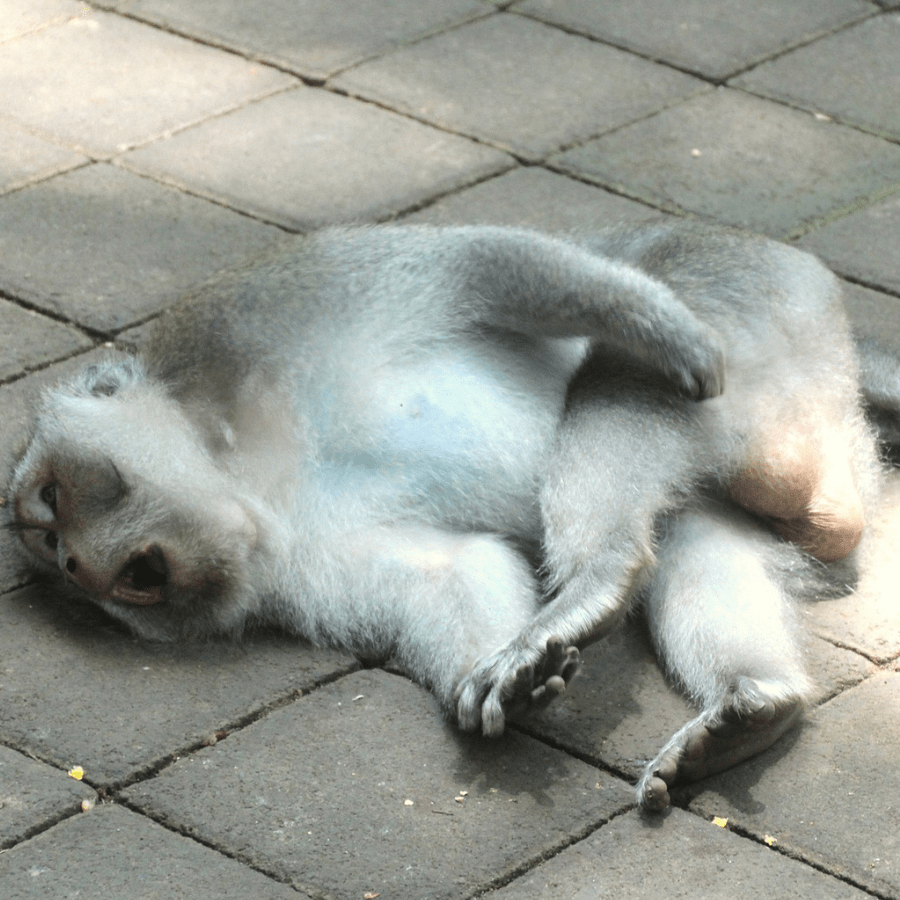 Upon entering the forest, you'll be greeted by lush tropical vegetation and the sound of chirping birds. The monkeys are free to roam, so be prepared to see them anywhere and everywhere. You can walk along the paved paths and observe the monkeys from a safe distance, or you can choose to take a guided tour for a more in-depth experience.
Please note that the monkeys in the forest are wild animals, and it's important to treat them with respect. Do not feed them, as this can cause them to become aggressive. It's also recommended to keep your belongings secured, as the monkeys are known to steal food and other items.
In addition to being home to the monkeys, Monkey Forest is also an important conservation area. The forest is home to over 185 species of trees, as well as a variety of other plants and wildlife. The forest is also an important cultural site, with several temples and shrines located within its boundaries. Hindu temples that are scattered throughout the forest. These temples are considered sacred by the local Balinese people and serve as a reminder of the deep spiritual connection between humans and nature.
Final Thoughts
Monkey Forest is a must-visit destination for anyone traveling to Ubud. It offers a unique opportunity to experience the beauty and magic of nature while learning about the rich cultural heritage of Bali. So make sure to add it to your itinerary and get ready to discover the magic of Monkey Forest!