While visiting Honduras I was on the fence if I should go scuba diving in Roatan. I had already booked my flight to the island, so I knew no matter what I was going to be on the island for 5 days. Of course there is plenty of non-scuba diving activities that can be done, but it is one of the main draws for people coming to the island.
One of my biggest fears was that I was new to scuba diving, and that I would be overwhelmed. I had only completed my certification dives, and done a single night dive.
I ended up deciding that I would go scuba diving in Roatan for 3 of the 5 days that I was visiting the island. Looking back at it, I wish I would not have been so hesitant because this was the highlight of my trip to Honduras.
[mkdf_elements_holder holder_full_height="no" number_of_columns="one-column" switch_to_one_column="" alignment_one_column=""][mkdf_elements_holder_item]
What You Can Find in This Article
hide
Is Roatan Safe?
One of the most common questions that I get when I tell people that I have visited Honduras is, isn't that a dangerous country? And at first many would agree, many google searches return results of high homicide rates, and unsolved cases. I would argue if you look into it the crime rates a large portion is against locals.
This does not mean that precautions should not be taken while visiting the country, crime still occurs to tourists, but there tends to be much more petty crimes such as pick-pocketing.
Visiting the island of Roatan the crime rates are much lower than major cities in Honduras. Since Roatan is on an island it is more secluded and crime rates are much lower than the mainland.
During my trip to Roatan I felt very safe the whole time while I was on the island.
[/mkdf_elements_holder_item][/mkdf_elements_holder]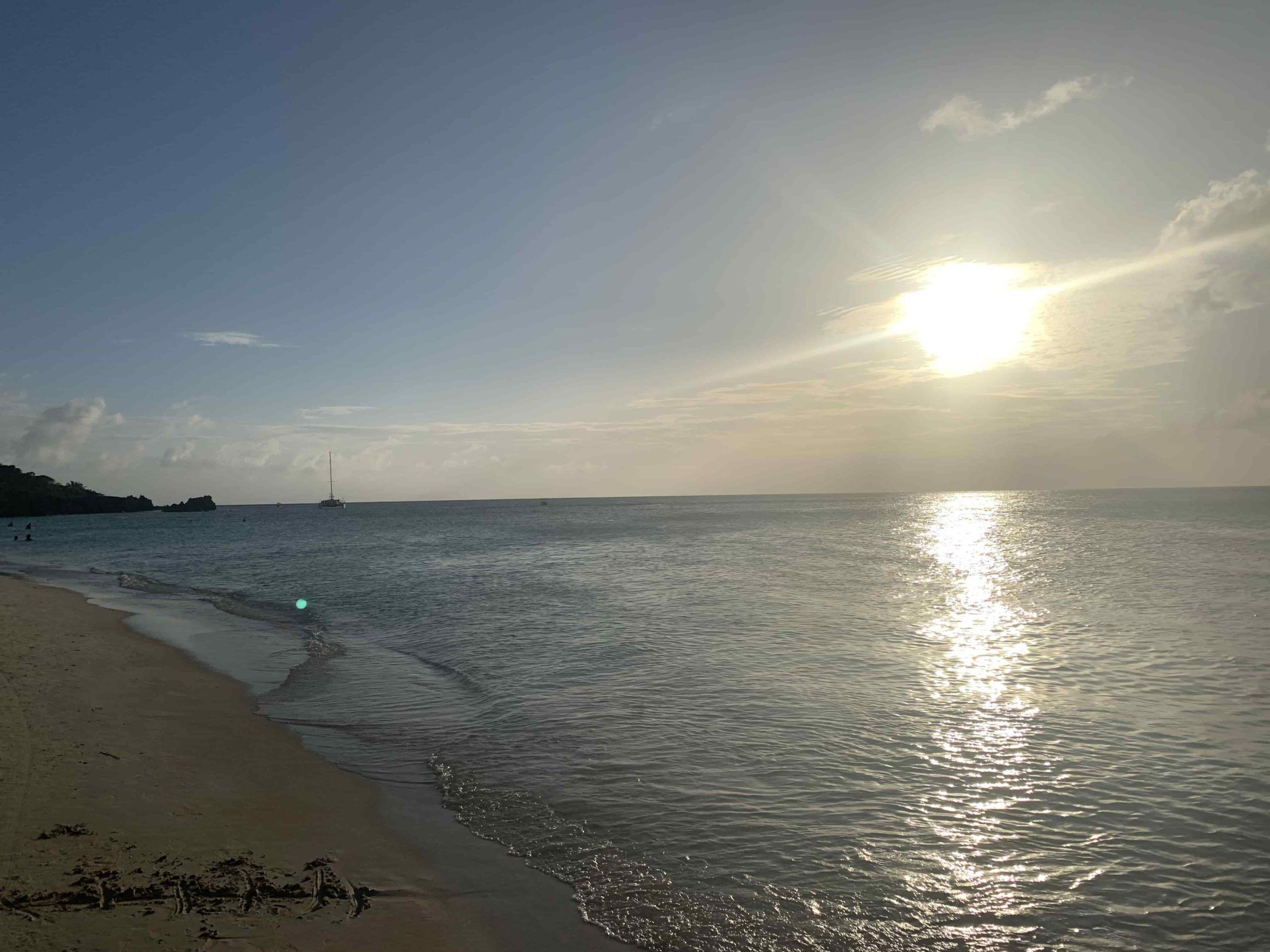 5 Reasons to go Scuba Diving in Roatan
1. Scuba Diving is Cheaper in Roatan
Any person that has been scuba diving, or enjoys the sport will tell you that it is not cheap. Costs of rental equipment, tanks, and paying for the guide tend to add up really fast. Coconut Tree Drivers treated me really well while I was visiting the island. I ended up doing 6 dives over the course of 3 days with rental gear, which cost me $200 (I also paid a little more because I requested larger air tanks).
If you have been scuba diving before you know that it is common for a two tank dive to cost upwards of $100. I should also note that the more dives you do the cost per dive will reduce. You can get a really good deal if you plan on doing 10+ dives.
2. The Friendly Culture
Another reason to go scuba diving in Roatan is because of the people. Everyone that I came across at the dive shop was so friendly and helpful, especially to first time or beginner divers.
One of the really best things was that the driver instructors had books of all the fish that they brought with. During the intervals the dive instructors would show what fish we saw.
Roatan is a highly ranked diving destination, so you'll most likely run into people from all over the world. You'll make friend and have stories for a lifetime.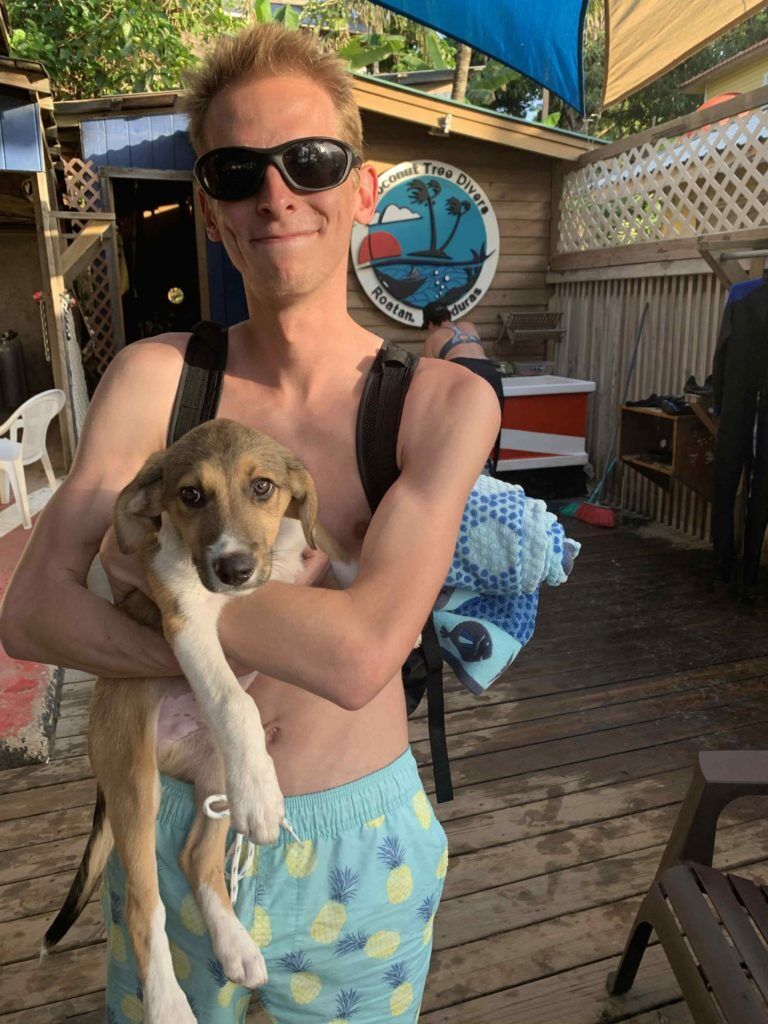 3. You'll be scuba diving in the worlds second largest reef
The second largest barrier reef in the world is the Mesoamerican Barrier Reef. It runs 700 miles from Mexico all the way down to Panama.
Luckily for anyone visiting the island of Roatan it is only a couple hundred feet away making it easy to get to. With the coast like being so close there are environments concerns. Thankfully places such as Roatan Marine Park have conservation programs set in place.
These conservation programs run from helping the coral reefs to rebuild to trying to remove invasive species from the area. Many of the dive shops work with Roatan Marine Park to help preserve the delicate ecosystem.
4. There's the chance to see some really unique aquatic wildlife
While scuba diving in Roatan you will have the opportunity to see a lot of aquatic wildlife. Some of which can only be seen in a few other places in the world.
A lot of scuba divers will travel to Roatan and the surrounding Bay Islands to see whale sharks. While they can technically be seen year round, the best time to see whale sharks while scuba diving in Roatan is between the beginning of February and the end of March.
Apart from whale sharks you can see plenty of other sharks, as well as turtles, and a large variety of fish species.
5. Great Wreck Dives
If you are looking to or are thinking about trying to do a wreck dive, Roatan is a great place to do this. You can ask at the dive shop what days they will be doing wreck dives, most dive shops operate 2 weekly. These wrecks are pretty deep, so you will need to have your advanced open water certificate.
The two most common wreck dives are The El Aguila and The Odyssey. One cool fact about the Odyssey is that it was actually sunk on purpose. The ship originally had a fire on board putting it out of commission. Instead of the ship having no purpose it was sunk to be used as an artificial reef.
These are only two of the wrecks, depending upon your dive shop there is a chance that you might visit others.
Going scuba diving in Roatan was such a dream come true, and there are plenty more reasons that you should check it out. If you are curious about other things to do in Roatan, or even Honduras make sure to check out my following posts:
7 Things to Do in Roatan that Aren't Scuba Diving
Essential Items for Honduras
Planning a trip to Honduras? Here are some essential items that I recommend brining with you.