Bonaire is known as the "Island of Wonder' it has everything you need to relax and recharge. It's a great getaway from the humdrum of everyday life, but that doesn't mean it lacks things to do. 
The island has plenty of activities for people of all ages, whether you are looking for something relaxing, adventurous or just want to spend some time with family and friends. Here are 7 awesome things to do in Bonaire.
Klein Bonaire is a small island off the west coast of Bonaire. Although the island is uninhabited it is a great place to spend a day trip. Although it appeals to mostly divers, there is great flora and fauna to see. If you're lucky you might see some sea turtles or flamingos.
There are no docks on Klein Bonaire, so getting there is a bit interesting. A water taxi will take you from the mainland and essentially you need to get your feet a little wet to make it to the mainland.
There is a small board on the island with some history of Klein Bonaire and a description of the fauna and wildlife. Other than that you will not find anything that has been constructed.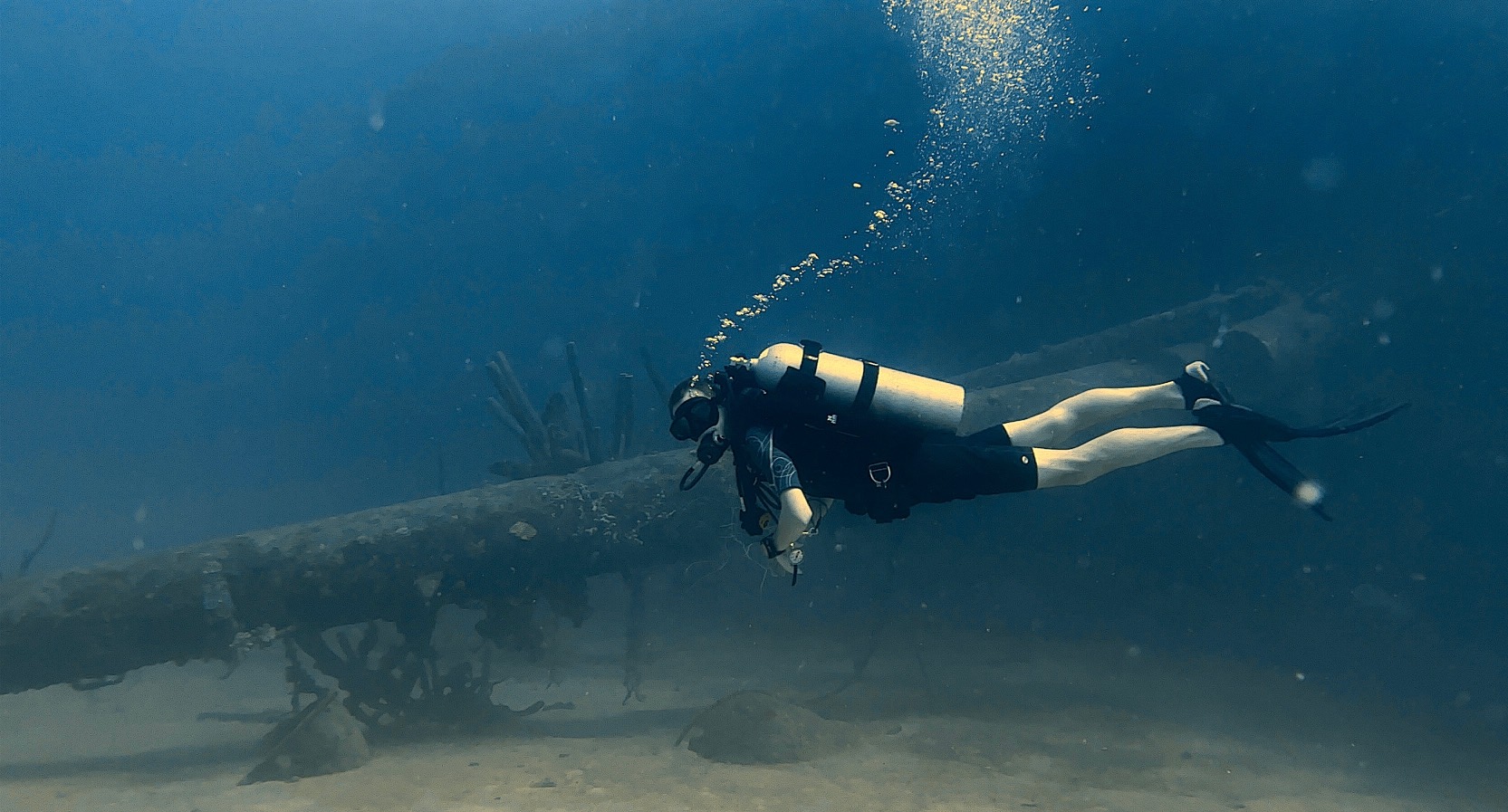 Go Scuba Diving
Scuba diving is probably the largest reason that people decide to visit Bonaire. World class diving is all over the island and you can see a large variety of marine life. 
Bonaire is one of the few countries that I have been to that have the availability to shore dive. Dive sites are marked through the island with yellow rocks and painted with the name of each site. 
*A rental truck will make your life much easier if you're scuba diving*
Bonaire has plenty of dive shops up and down the coast of the country. A lot of them offer unlimited air packages for a great price. I wanted to get my advanced certificate so I went with TDS Bonaire. I highly recommend checking them out if you're looking for a SDI dive shop. 
Unlike some countries like the Maldives, Bonaire offers diving at a relatively affordable price.
Take a Sunset Cruise
One of the best ways to end your day in Bonaire is on a sunset cruise. There are many different operators in Bonaire that offer this service.
Sunset cruises average from $60 USD to $95 USD depending upon the package that you decide to go with. I'd highly recommend looking for one that includes dinner and a snorkel. Snorkeling at sunset is gorgeous!
A perk of taking a sunset cruise in Bonaire versus other Caribbean islands is that they tend to be much smaller groups. It almost feels as if it is a private experience rather than having 35 other people on the boat.
Try Windsurfing
If you are a thrill seeker and want to try something unique head to Sorobon and give windsurfing a try. Located on the east side of the island this bay creates the perfect atmosphere to create the perfect winds. 
It has become a popular spot for anyone from beginners to experts to check out. One of the companies runs their windsurfing business out of a bus, which is pretty cool. 
Not only is there a lot of windsurfing in this area but there are plenty of food trucks that come to this area if you're looking for a bite to eat.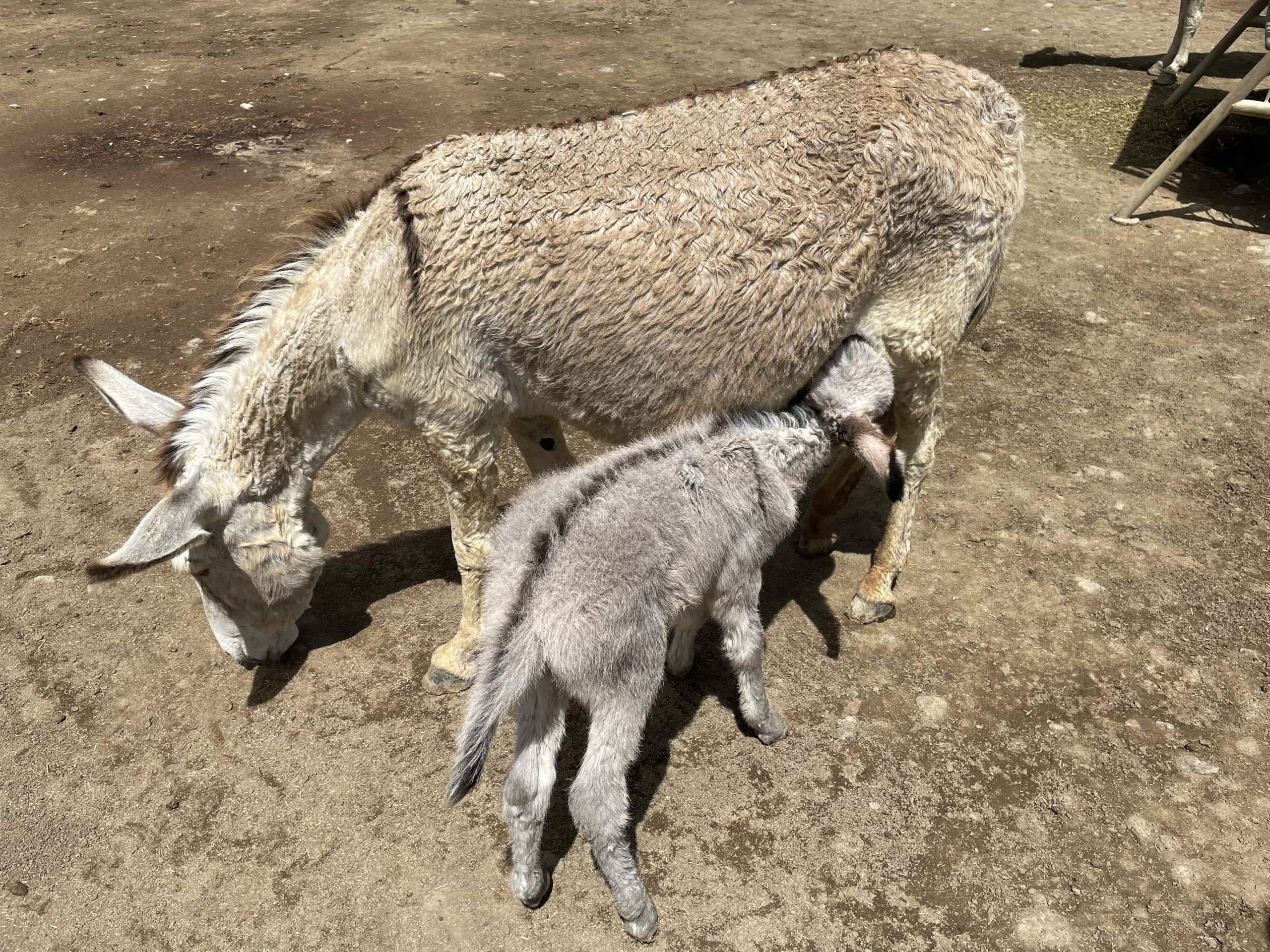 Visit the Donkey Sanctuary
One of the more unique things to do in Bonaire is to visit the donkey sanctuary. Located only about 10 minutes from Kralendijk, this sanctuary is home to hundreds of donkeys. 
There is a small donation that you have to pay to get access to the park, but it helps take care of the donkeys. This is a self-drive tour through the park that takes about 30 to 45 minutes depending how fast you go. Be careful as the donkeys like to come right up to the window of your car.
They also have a little nursery area that you can visit. It houses some of the newborns and other animals that they have at the sanctuary.
Relax at the Beach
Bonaire's landscape is much different than many other Caribbean islands. The coast line tends to be on the rockier side, and faces stronger waves. This doesn't mean that you can just enjoy a relaxing day on the beach.
If you're looking for a white sand beach head to No Name Beach, and I am not joking with that name. Located on Klein Bonaire this beach is your typical white sands, shallow water, and warm temperatures. 
Another great option is Pink Beach located on the south-west of the island. The sand has a pink tone to it. This beach isn't huge, so at times it can be kind of crowded.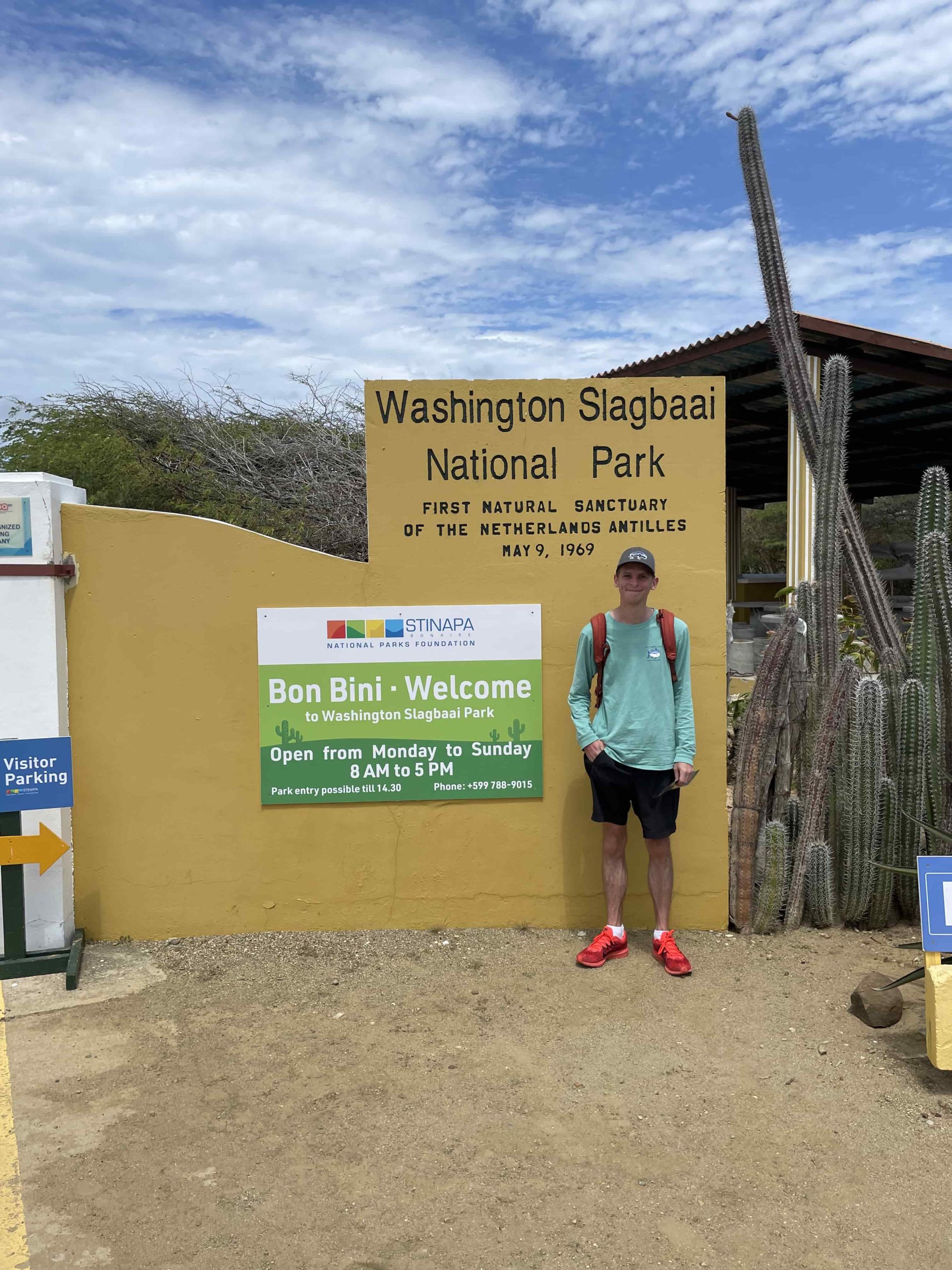 Visit the Washington Slagbaii National Park
Washington Slagbaii National Park is located about an hour away from Kralendijk, and is often overshadowed by other activities in Bonaire. 
If you are a scuba diver you will have paid for your STINAPA already. If you bring that receipt with your photo ID you will get into the park for free. If you are not a diver or have not bought your STINAPA yet it is a $25 fee per person.
The park website warns you of this, but the roads are dirt. If you do not have a SUV/truck do not attempt driving through this park. The roads are bumpy, and not maintained that well. 
There are two different driving routes that you can take, one of them being the long route which goes on the outside side of the park. The shorter route will allow you to climb Brandaris, the highest peak in Bonaire. It stands at a whopping 784 feet. The hike is pretty easy, but they do say you should start before noon as it gets hot and there is limited shade.
There are also plenty of spots along the route to snorkel, scuba dive, and if you're up for an adventure, some cliff diving.