Are you thinking about taking that bucket list trip to the Maldives? If yes, then here are 10 reasons why you should consider visiting this beautiful island nation.
Scuba diving in the Maldives Islands is a unique experience. There are several dive sites that offer spectacular underwater scenery. Scuba divers can see coral reefs, shipwrecks, and even sharks.
What You Can Find in This Article
hide
What and Where are the Maldives
he Maldive Islands, which most people just call the Maldives, are located in the Indian Ocean west of the southern tip of India.  The island nation consists of arguably the best 26 atolls in the world.  These atolls are basically corals that formed and continued to grow as rings around the shorelines of islands.  As the corals continued to grow, they would get taller and taller year after year.  
The Maldives atolls cover over 90,000 square kilometers boasting 1,192 coral islands.  One of the reasons that the Maldives makes such an amazing place to go diving is that there are 31 areas that the Maldivian Government has deemed protected.  This makes them a haven for so many creatures that inhabit the waters of the Indian Ocean.  
Getting to the Maldives can be a difficult and length process if flying from the United States. There are no direct flights from the United States to the Maldives so you can expect a layover in Europe, or the Middle East. Plan for at least a 20-hour flight to reach this tropical paradise.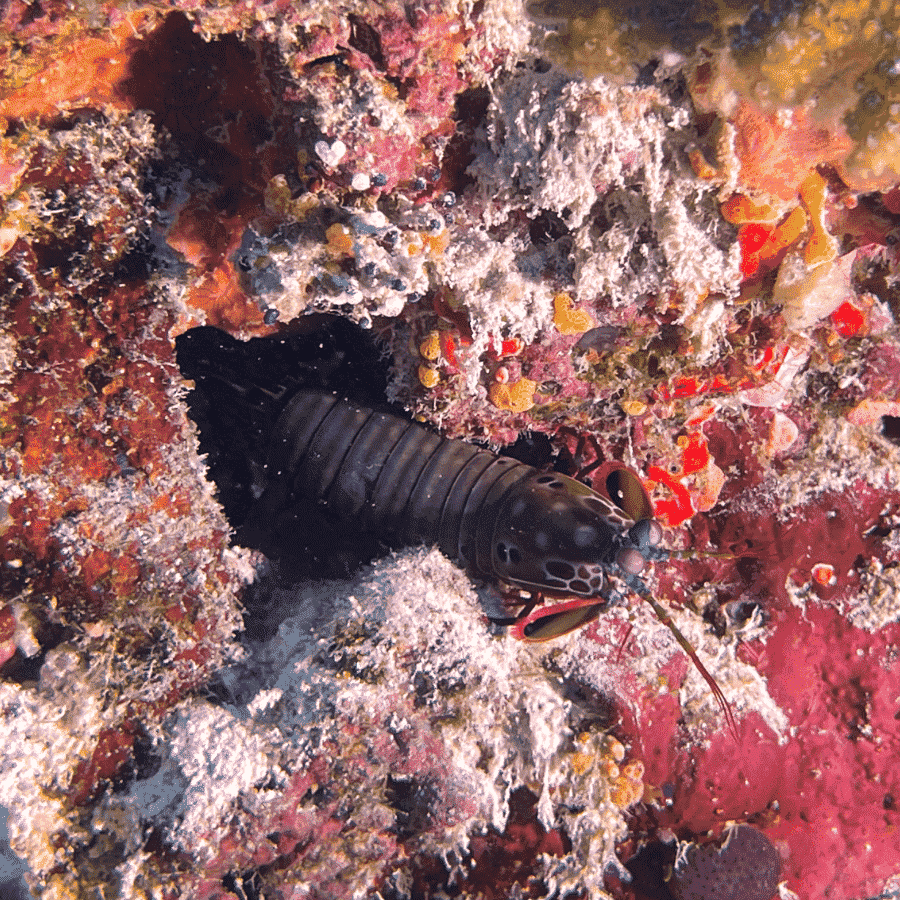 The Cost of Scuba Diving in the Maldives
Scuba diving in the Maldives is probably one of the most expensive places that you will ever dive. Costs vary by resort, but all generally have the same range of costs.
At the resort I was staying at the costs were as follows;
2 tank dive – $160 USD
Dive Boat Fee – $20 USD (per dive)
Dive Equipment Rental – $25 USD (per dive)
Nitrox Upgrade – $12 USD (per dive) [optional]
So for a two tank dive it cost me $274, but then the resort had a mandatory 20% service charge and 10% for tax. This brought my daily total to $356.20. The resort had send me the information before, but if I would've went diving without that knowledge I sure would've had sticker shock.
Specific dive trips might have their own price, for example the resort offered a whale shark dive trip that would set you back $600 USD.
One way to save a bit on gear is by brining you own. I had my own gear from ScubaPro, so I was able to avoid some of the equipment rental fees.
10 Reasons to Go Scuba Diving in the Maldives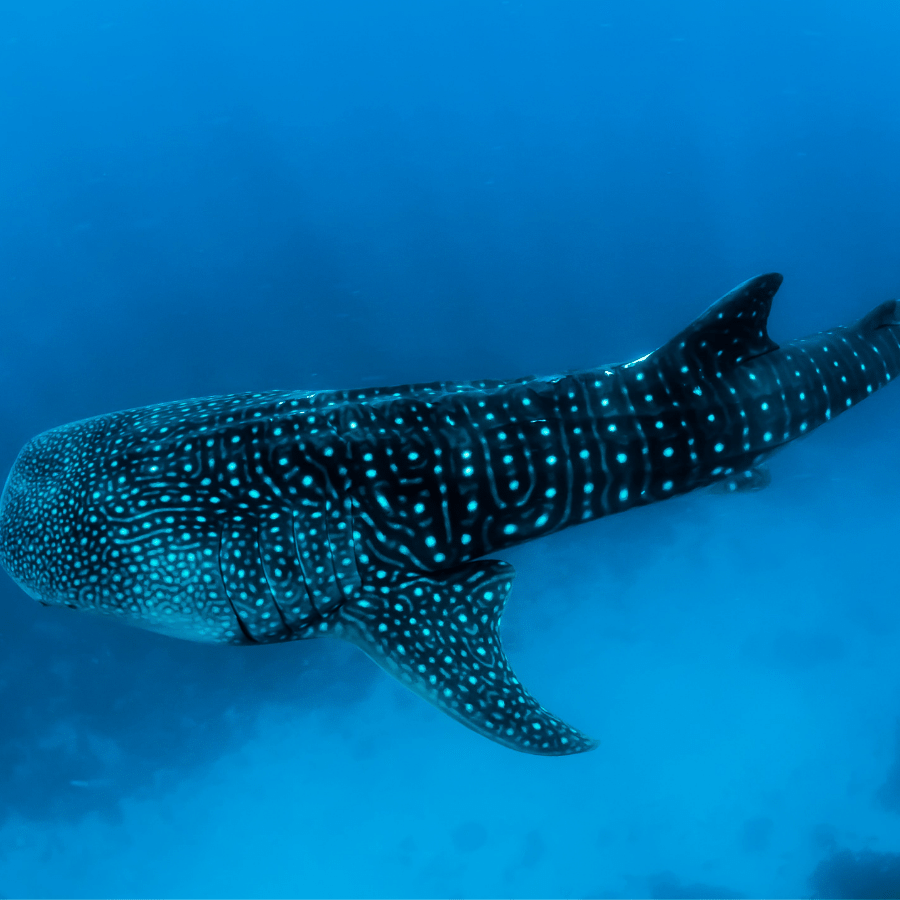 The Whale (Shark) in the Room
Perhaps one of the biggest (literally) attractions the Maldives is famous for is the ability to swim with Whale Sharks and Giant Mantas. There are certain areas that they frequent that change depending on the time of year, so it is important to plan accordingly. 
The most common areas to see whale sharks in the Maldives are South Ari Atoll and Baa Atoll.
The Ocean
Several factors make diving in the Maldives such an amazing experience.  The crystal clear waters, the water temperature, and the climate in general.  Visibility at most times is STELLAR.  I don't think I've been anywhere else that the water is so clear.
The Sharks
There are around 26 species of sharks that will visit the islands, so depending on where you are and what the time of year is, you may see Tiger Sharks, Hammerheads, and Ocean White Tips.  If you find yourself up close and personal with any of these, it's a good idea to be careful as these guys can be dangerous, especially if you provoke them.
The more common species of sharks you'll probably run into include the Nurse Shark, Grey Reef Shark, and both Whitecap and Blacktip Reef Sharks. 
An Array of Fish
The Maldives is home to more than 2,000 species of fish, not just sharks!  You almost definitely will see several types of Parrotfish, Moorish Idols, Oriental Sweetlips, several varieties of Clownfish, Triggers, the Chinese Trumpetfish, and various butterflyfish, tangs, and surgeons.  Be on the lookout for Stone Fish as well, since they are masters of Camouflage!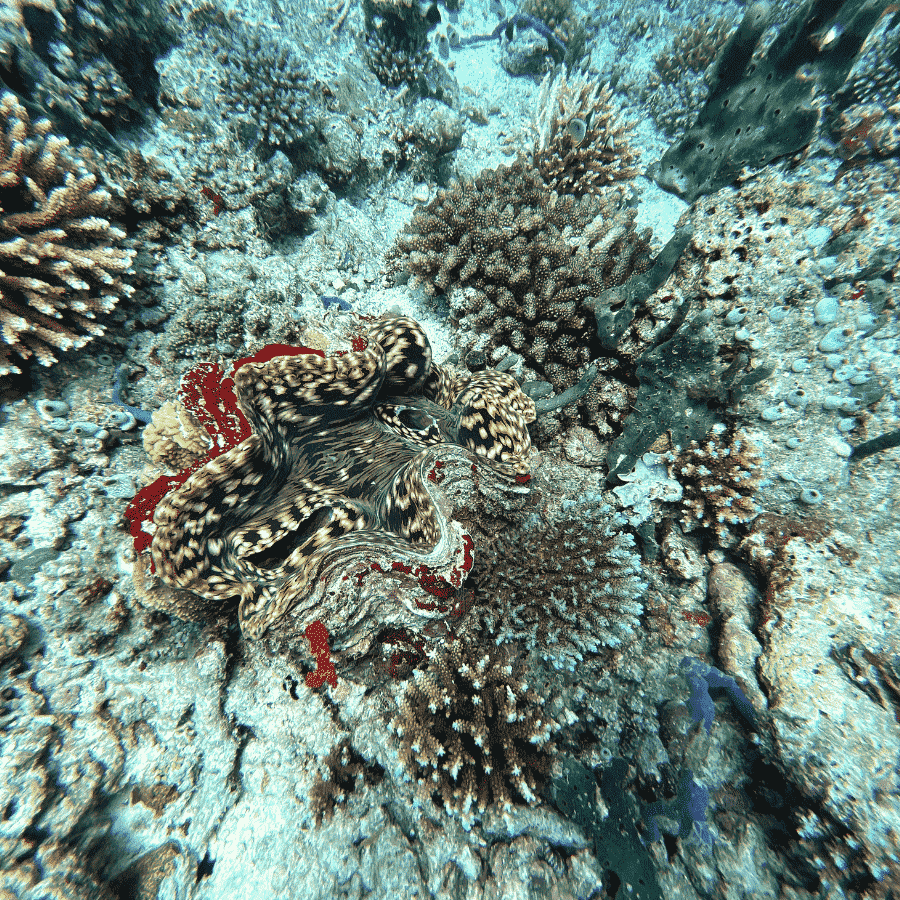 The Beautiful Coral
There are nearly 200 species of hard corals that inhabit the underwater world of the Maldives.  Here you'll find Stony Corals which are the most important reef builders.  Organpipe, Precious Red, and Blue Corals also feature stony skeletons.  Then you have the more flexible corals like Sea Fans, and Soft Corals that are almost rubberlike. 
Turtles
Did you know that sea turtles have been swimming in the oceans for over 100 million years?  That's a whole lot longer than humans have been around!  The most commonly seen turtle in the Maldives is the Hawksbill, which are mostly seen along the reefs in the Maldives.  Less commonly seen are the Green Sea Turtle and the Loggerheads, which are the largest hard-shelled turtles in the world!
Crustaceans
You'll find plenty of crustaceans on your dive as well including 11 species of crabs and Lobsters, 8 types of shrimps including cleaner shrimp, coral banded shrimp, and my favorite, the Harlequin shrimp!  There is a separate category for the Peacock Mantis Shrimp which looks like something straight out of a Sci-Fi movie.  These guys are usually between 1.5 and 7 inches and are primarily green with orange legs and leopard-like spots.  Just don't disturb them, as a "punch" from a Mantis Shrimp can easily break a finger.
Mollusks
Giant Clams can be found quite commonly, and much like their name, they can be quite large!  I saw a few that appeared to be well over 2 feet, closer to 3 feet across.  The largest varieties grow to 4 feet across and can weigh over 300 kilograms.  You'll also find plenty of coral clams which actually make their homes inside and in-between the coral skeletons of the reef.
I saw a whole lot of Nudibranchs while diving the Maldives, more varieties than I have seen anywhere else.
And who can forget one of my all time favorites… The Octopus!  Supposedly, the Maldives is also home to the extremely venomous Blue Ring Octopus, but our divemaster insisted that he had never seen one in Maldivian waters.  We did see several common octopus, though, which never disappointed with a fun show. 
Most Octopus are very shy and will steer clear of humans, but every once in a while, you'll meet an adventurer that gets curious.  Just be warned, they are actually pretty strong and they have been known to grasp onto things and pull… such as your regulator!  In general, though, they are harmless.
Night Dives
If you do find yourself in the Maldives, do NOT pass up a chance for a Night Dive.  This will be a truly magical experience.  You should ask your divemaster if it's possible for everyone to turn off their lights and only use a special blacklight.  You will see all the corals glow fluorescent!  It's amazing!  Plus, you're bound to see certain creatures at night that you just don't see often or at all during the day!
Wreck Diving
There are several wrecks located in the Maldives.  One of them in the N. Ari Atoll was not too far from the W Hotel, so we were able to check it out.  The Halaveli Shipwreck is a 40 m long cargo ship, also called Highly 18. The Halaveli Dive Centre sank in 1991 to serve as an artificial reef. The wreck is covered with coral and lies straight down at 28 meters on the sand, at a distance of 20 meters from the reef. 
The bridge is 21 meters below the surface and the bow is oriented northwest. You will discover nudibranchs on the hull and stingrays on the sand with a few angelfish in the vicinity. The area is ideal for photographers and for night dives with turtles, morays, barracudas, parrotfish, surgeonfish, groupers, blennies, and shrimps.