Great Sand Dunes National Monument is located in western Colorado, USA. The park offers visitors a chance to experience sand dune hiking, camping, biking, and much more.
Choosing an area to stay within Great Sand Dunes might be a bit challenging as there are limited options inside and around the park entrance.
Getting to Great Sand Dunes National Park
The easiest airport to fly into to get to Great Sand Dunes National Park is the Denver International Airport. The airport is located about 4 hours away from the National Park. Denver airport is serviced by almost every major airline and flying a flight in and out is usually pretty easy.
Two alternative airports you can fly into are Colorado Spring Airport and Albuquerque Airport. The Colorado Springs Airport is heavily serviced by Frontier and finding a direct flight is usually a little more difficult. However, using the Colorado Springs Airport will save you some time on driving, it is only a 2 and half hour drive.
The Albuquerque Airport is about a 4 hour drive from Great Sand Dunes National Park, similar to Denver International Airport. A major perk of the Albuquerque Airport is that car rental prices tend to be a lot cheaper than in Colorado.
When is the best time to Visit Great Sand Dunes National Park
The Great Sand Dunes National Park has extreme weather on both sides of the spectrum. During the summer (June, July and August) months average high temperatures can get to around 80 degrees Fahrenheit. Although this might not seem that hot, there is virtually no shade at Great Sand Dunes National Park and during the summer months the sand can reach up to 150 degrees Fahrenheit.
On the other hand the winter months can get below freezing. In January the average low temperature is only 9 degrees Fahrenheit. February and March follow with just a little bit of an increase of the average low. You can also expect it to possibly snow during these months.
The best time to visit the Great Sand Dunes National park is between late August through October. Although higher chances of rain, the temperatures are much more bearable
Where is the Best Place to Stay in Great Sand Dunes National Park
While camping is really the only option to stay within Great Sand Dunes National Park there are a number of hotels, additional campgrounds, and vacation rentals located just outside the boundaries of the park.
In my opinion the best place to stay is right in the sand dunes as it gives the best experience, fewer crowds and amazing night skies. If you're looking for the best place to stay and trying to avoid camp tenting I'd suggest looking at a few of the vacation rentals that are located right near the park's entrance.
Hotels in Great Sand Dunes National Park
There are no hotels located inside of Great Sand Dunes National Park. Right near the park entrance is Oasis, an all in one stop for visitors. It has a general store, restaurant, campground, and small motel. Reviews on TripAdvisor seem to be a bit all over the place, but overall it seems that the location makes it a wanted place to stay.
Alamosa, a city about 30 minutes away from Great Sand Dunes National Park has a lot more hotel options. Here you can find major hotel chains such as IHG and Marriott, which could be a good idea if you are looking to stay on points.
Within an hours drive of Great Sand Dunes National Park there are a handful of cities with numerous hotels to choose from.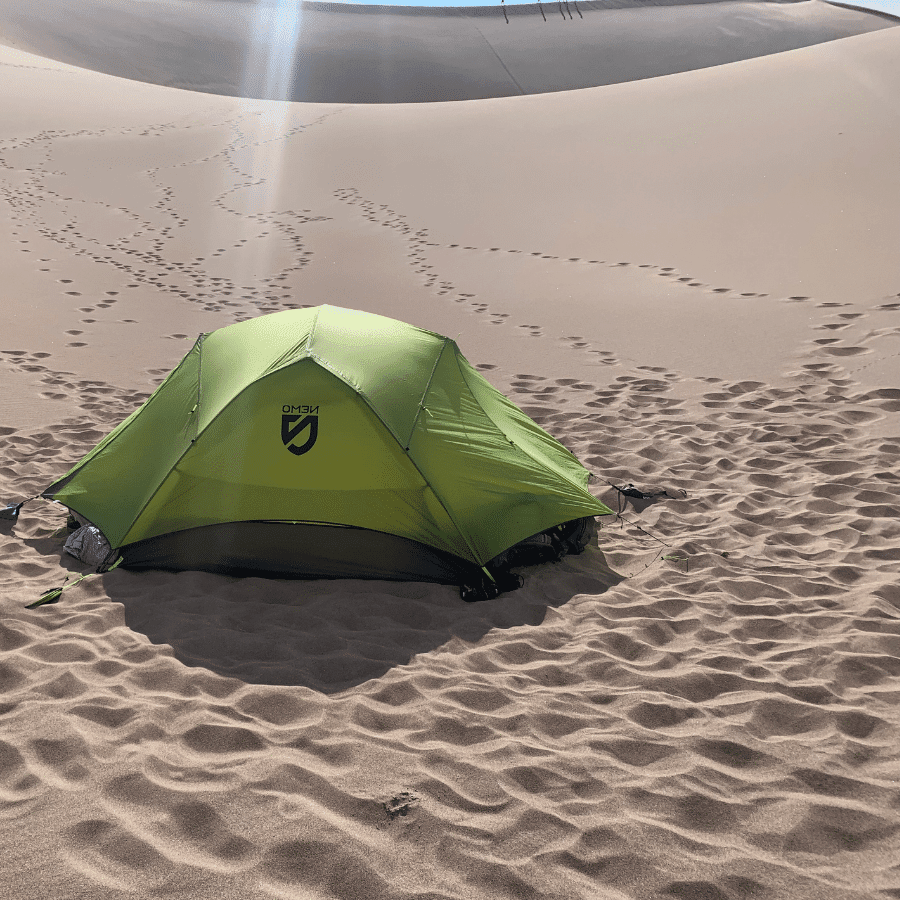 Camping in Great Sand Dunes National Park
Great Sand Dunes National Park has both designated campgrounds and backcountry camping within the park. Pinon Flats Campground is located near the visitor center of the park. It is open from April through October and has 88 campsites. A night here will run you about $20 and there are spots that have access for RVs. Sadly, there are no showers within the campground but you will find toilets and a camp sink.
A little bit off the beaten path is Medano Pass, a primitive campground. Sites here will require you to drive on a dirt road. An AWD vehicle is highly recommended to make it to your campsite. All 21 campsites on this road are free, but they are on a first come first serve basis. During peak season these sites do fill up.
If you're up for an adventure you can go backcountry camping deep into the sand dunes, although you will end up sandy. There are 20 allotted groups per day allowed to camp in the sand dunes. Although no designated sites, there is a requirement to camp over the west ridge (about a 1.5 hour hike).
There are also plenty of additional campgrounds outside Great Sand Dunes National Park. TheDyrt is a great app/website that can help find campgrounds throughout the United States.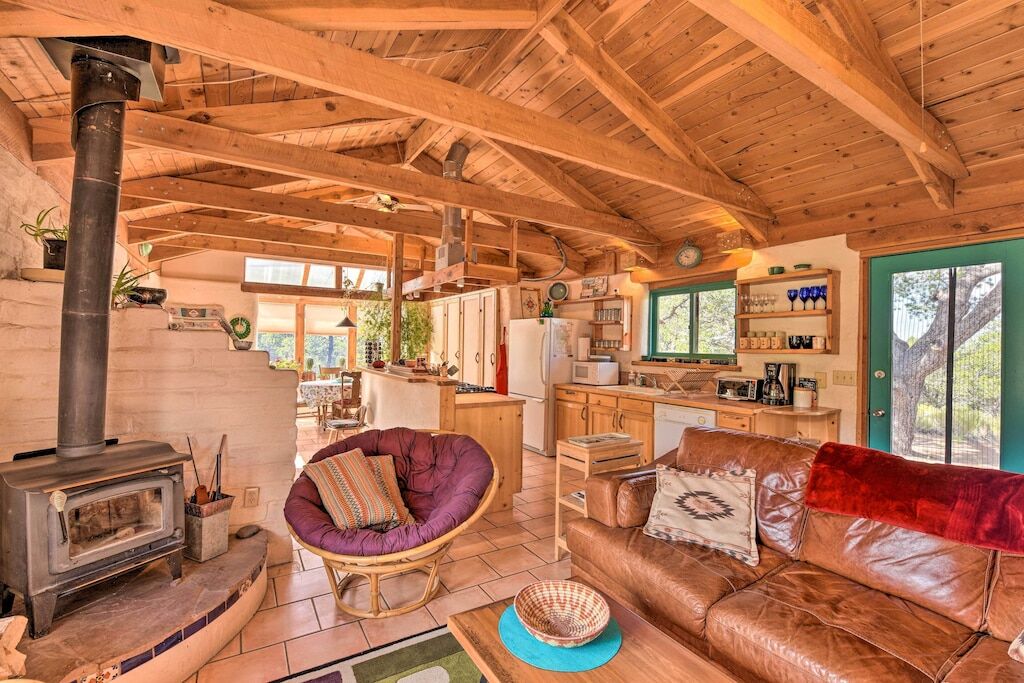 Vacation Rental Near Great Sand Dunes National Park
Similarly to hotels, there are no vacation rentals such as VRBO or Airbnb located directly within Great Sand Dunes National Park. One of the best parts about some of the nearby vacation rentals is that there are some very unique options.
For example, check out this dome shaped home located near the park borders. Originally a huge 90 foot home with two monolithic domes turned into a duplex. Built for privacy with separate parking areas and 8 ft fence with one entrance in the front and the other in the rear, so you may not ever bump into your neighbor. It's the only house on the street. This home is also located in an ideal area for stargazing, as there is very little light pollution.
Another awesome vacation rental is this electric adobe crestone cottage located in Crestone. The 2-bedroom, 1-bathroom vacation rental house sits on an expansive and peaceful property just 5 minutes south of the center of town. Your holiday will be jam-packed with fun activities, whether you lace up your hiking boots to hike Crestone Peak or choose to spend your days learning about this unique spiritual mecca. Cook out for dinner and unwind each night at your home-away-from-home!